Using aluminum alloy as the main material in the die casting process is a great idea because aluminum has many desirable properties that make it the best choice of material for the manufacturing process. Aluminum is also beautiful to look at. This is why it is one of the top choices when choosing the best materials for your die casting project.
Also, die-cast aluminum parts are much more durable than sand-casting parts on all levels. However, these products have their individual positive attributes. Here are some of the top features that make aluminum alloys one of the best materials you should use to make die cast parts:
Aluminum Has Excellent Electrical Conductivity
Aluminum die castings are the top choice for making die casting parts because they have an outstanding capacity to conduct electrical energy. Most of these die casting parts are used in several manufacturing industries where they make aluminum casting parts for electrical machines and other gadgets.
Electricity always finds the path of least resistance to flow through. Therefore one of the advantages of aluminum die casting products is the excellent electrical conductivity.
The strength-to-weight ratio makes it possible to design and form complex shapes during the casting process. The molten aluminum has a good flow ratio, just like many other types of molten metal. It is easy to work with regardless of the high pressure and forms the best complex shapes for different types of projects.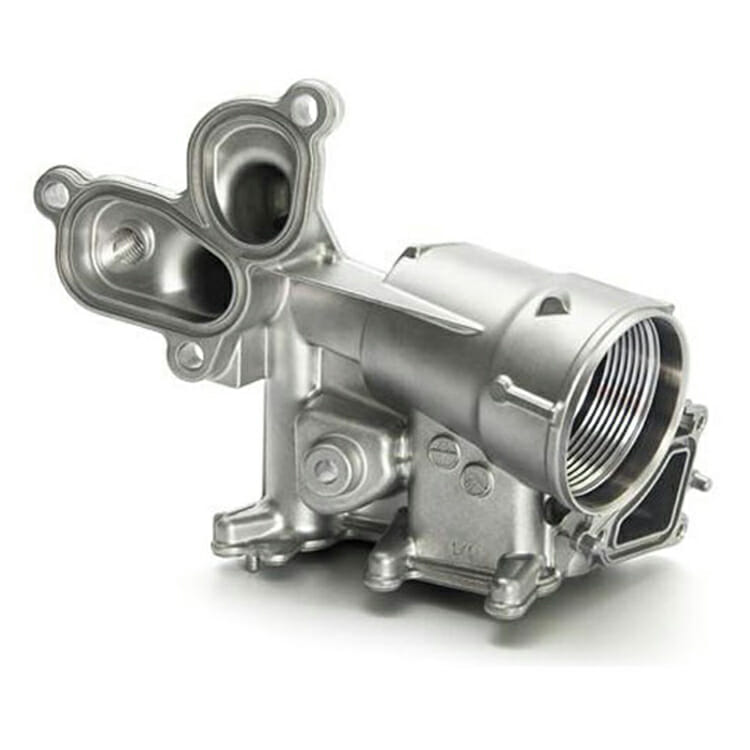 Corrosion Resistance
The die cast aluminum alloy is excellent for different projects because it has a high level of corrosion resistance. This property makes the die cast aluminum alloy the perfect choice for products used in the marine industry, such as ships or deep sea operations.
Also, the corrosion resistance advantage makes it easy to choose aluminum alloy die castings, a much better choice than sand casting, and it requires minimal machining and die design considerations.
High Thermal Resistance
The molten metal used during the aluminum die casting process works excellently when it is used at very high temperatures. Even under such situations, the aluminum die casting products to have high dimensional stability even under pressure tightness and temperature. The liquid aluminum is corrosion resistant and perfect for making an excellent surface finishing.
Great for Mechanical Projects
The raw material has some of the best mechanical properties that make it best for making any type of aluminum cast part with a minimum wall thickness. While expertise is needed for the die construction process, the metal parts created through this process is lightweight and highly sought after by mechanical engineers all over the world, who need moderate tooling cost for light weight unit dies.
Uses of Aluminum Die Casting Parts
Aluminum alloy remains one of the best products for making die casting parts. The aluminum die casting process is also becoming quite popular in the industry, and it gives better results than sand casting. Here are some of the uses of die casting aluminum parts:
Aluminum castings are the best materials for making the perfect products and custom aluminum. The product quality makes them a great investment casting option, and the products have the best pressure tightness, which can enhance the casting cycle outcome.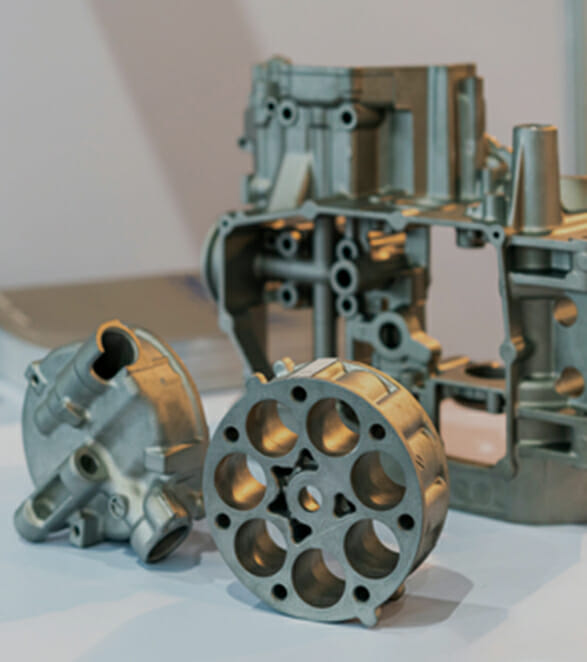 Uniform Pieces
Die casting offers manufacturing engineers an opportunity to create unique products with the best pressure tightness and physical features. The products are light weight and easy to work with during investment casting. These are products that have similar features to carbon steel mold products.
Excellent Surface Texture
You can find some of the best aluminum die casting products with a smooth surface and pressure tightness. Even with the surface texture, the thin walls of the final product make it easy to form the best shapes and die casting design.
Types of Aluminum Die Casting Products
The aluminum die casting design provides vast options for manufacturers who need the best aluminum die cast parts. Here are the products in this category:
Customized Auto Metal Parts
This uniquely designed aluminum die casting auto parts feature top-grade M3 thread, which is perfect for automotive parts. It is in the AKH Brade category and ISO9000 grade. The product's color is silver, which looks beautiful when blended into the automotive engine blocks. The products have accurate sizes and have an excellent power coating finishing.
Also, the product can be shipped to different parts of the world in single blister package or a custom color box packaging, which are secure options. The lead time for these products is from three to five weeks, and delivery is fast.
Aluminum Housing Parts for LED Lighting
These are aluminum die castings for LED lighting because they have excellent thermal resistance. The material used for the design is the aluminum alloy ADC12 grade, which is excellent for Led housing. And it is perfect for industries and brands in the telecommunications and electrical housing sector.
The product is coated with an excellent finishing, which is best for aluminum die cast products. The manufacturing process is fast, and the lead time for deliveries is very convenient for buyers who need these products in bulk.
ABS Aluminum Die Cast Part
This is one of the aluminum die casting parts with custom colors and general options like white and black. The material grade for these aluminum die casting parts is ADC12/A380, and the die casting machine type for making this aluminum casting product is the cold chamber die casting machine.
Also, this aluminum alloy die casting product is in the TUV certification category, and the process undergoes critical 100% inspection before the manufacturers ship the products out to the bulk buyers. These are durable aluminum die casting parts that can last for many years, and they are easy to work with during projects.
Lead time for producing and shipping these aluminum casting products is about 30 days, and the shipping package is secure. Secure packaging is a must for the aluminum alloy die casting industry.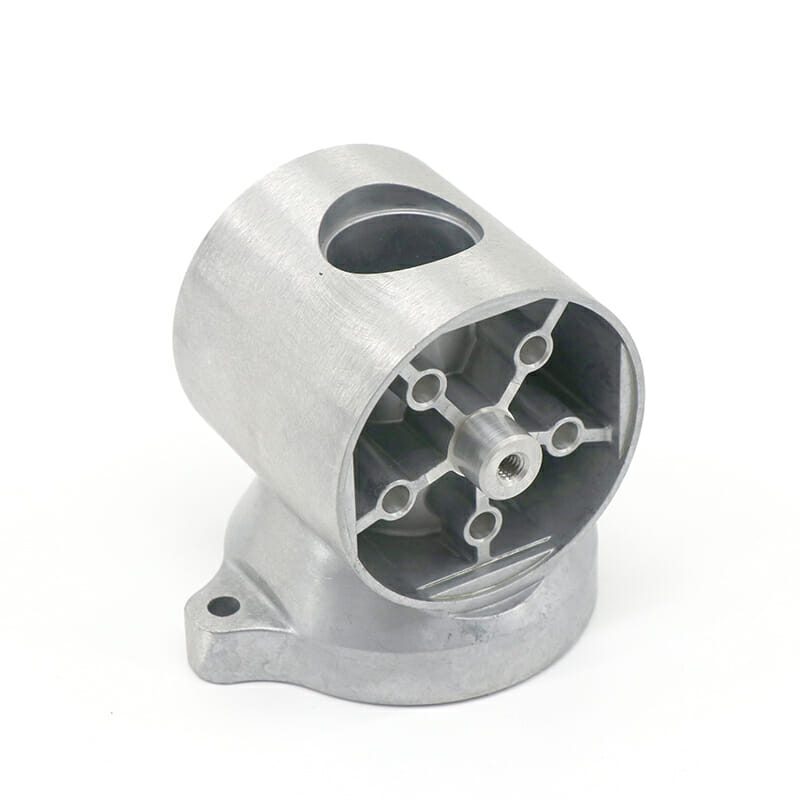 ADC 12 Aluminum Die Casting Parts
Aluminum casting processes are quite elaborate and suitable for making these unique die casting parts. The products have an attractive silver powder coating which is perfect for making motorcycle spare parts. Also, they are the best aluminum alloy die castings for motor housings, providing a secure corrosion resistance cover for other smaller parts.
The die casting equipment for these products is top grade, and the coating looks like the natural aluminum color. Also, these aluminum parts fall under the DIN, GB, ISO standards, which are world-class, and the products are suitable for use in industries like the telecommunications or electrical sector.
The products are durable and have the perfect surface finishing.
Aluminum Alloy Die Casting Auto Spare Parts
The process of forming aluminum for these spare parts, like the engine brackets is seamless when you have a good mold. The die casting parts for autos are also corrosion resistant and perfect for different car brands. Also, the perfect outcomes for these products can be attributed to the use of two die halves made with top-grade die casting tooling.
These are customized aluminum die casting parts made with high-precision machinery, and they are ready to install. They come in custom colors, like white and black, or the beautiful silver coating. Also, the CNC machining tolerance for these products is 0.005 mm, and they qualify for the TUV certification.
The lead time for bulk orders is from 30 to 60 days, depending on the products ordered in bulk. And, the sellers can assemble these auto spare parts on request.
Aluminum Angle Bracket
These are premium die casting aluminum designs with specific measurements, according to the user's request. The surface finishing for these products is black anodized, smooth and resistant to corrosion. They come in the A383 grade, and can be customized depending on the user's request.
The product sizes are accurate, meeting world-class standards, and they have well-designed bolt holes used to secure the auto spare parts during installation. These angle brackets are sturdy and worth your investment because they sell fast.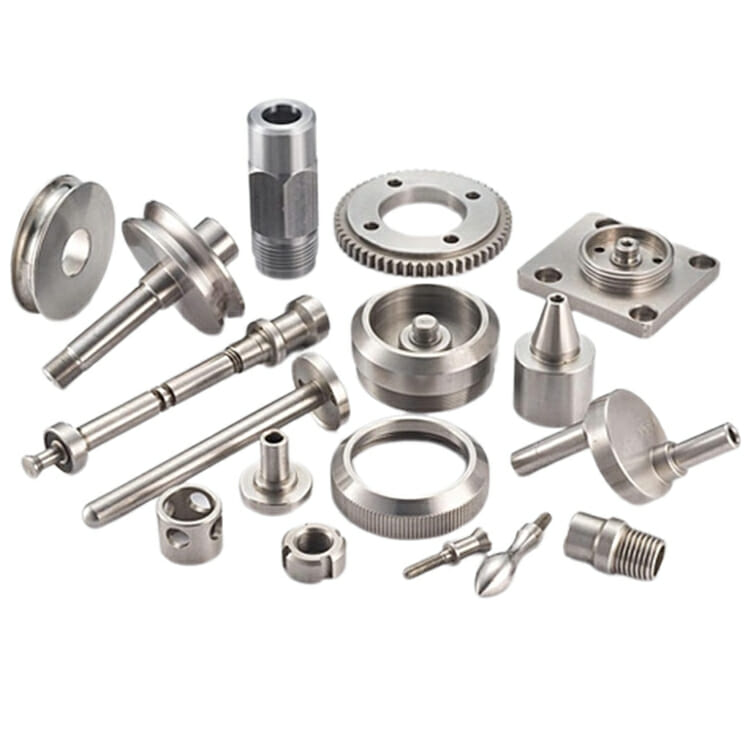 Aluminum Oxygen Cylinder
There are samples of this aluminum oxygen cylinder to allow users test them for effectiveness before purchase. They are well-designed and can be customized to display the buyer's brand logo. Produced under strict quality control directives, the defective rate for these oxygen cylinders is lower than 0.2%.
The aluminum alloys used for these products are top grade and will not be defaced by corrosion over time. Also, they have the perfect weight and specifications for the general global market. The product grade is A380, and they are made with a die casting machine with 40 tons capacity.
Aluminum LED Lighting Housing
The aluminum die used for this product is the best grade because the lighting housing will be mostly subjected to heat energy. It is durable and resistant to corrosion. The product can handle up to 220V because of the excellent aluminum die used, and it has a thermal capacity to withstand up to 5000k. The outer diameter is 75 mm, and it has a shelf life of 3 years.
Buy Aluminum Die Casting Parts in Bulk
Order any of these best-selling parts in bulk now. We ship to all parts of the world, and the lead time usually falls within 30 days. Send us a customer contact form to order in bulk.