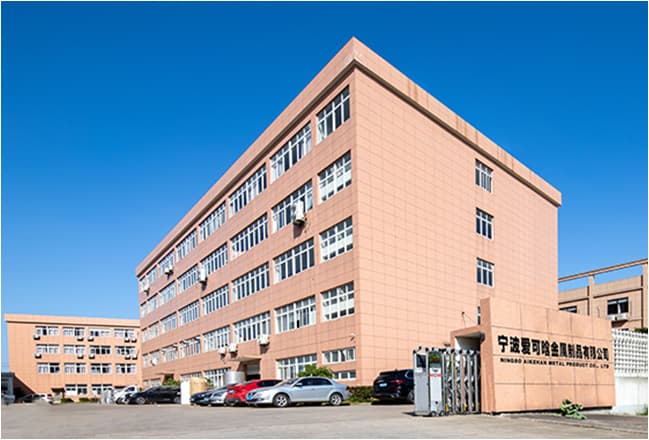 Ningbo AiKehan Metal Co., Ltd.
is a professiona
manufacturer of die casting mould, aluminum / zinc die casting parts, CNC machining parts, injection plastic parts and so on.
Our factory was founded in 2007 covered 5800m² with a professional team for products development and design.
We have our independent molding workshop and CNC machining workshop with 15 sets of CNC machining centers, 25 sets of CNC lathes and more than 25 sets of milling machines and drill machines etc. From 180tons to 1250tons die casting machine are all available in house.
What is more, another 5 sets plastic machines are also available close to our die casting workshop. We are able to provide a coordinated- process service from design, mold development, die casting process, CNC machining, quality control, delivering & shipping to after sales. Factory management will be excellent, the best quality, first-class services to meet customer requirements.
Achieving perfect results in mold making and die casting production required early integration of design philosophy necessary for next production. This required pretty precision. The factory and the clients work together to develop detailed and perfect mold making, die casting and CNC machining solutions, fulfilling component requirements to the highest level and 100% ensuring long tool life time.