Our company understands the need for advanced CNC machining operations to create the best aluminum machining parts with an accurate strength to weight ratio. We have invested in and used the best aluminum CNC machining tools for all projects to ensure the final result meets the end users' needs.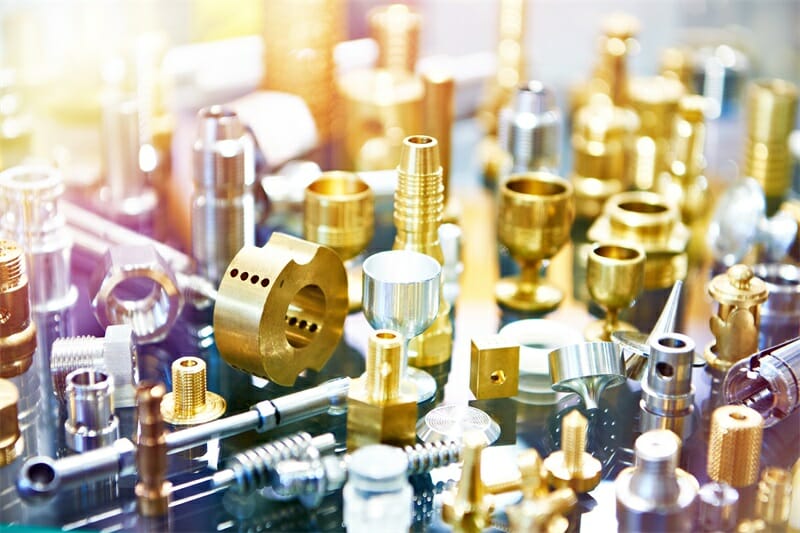 To ensure all products exceed the industry's standards, we pass them through critical test stages after the elaborate manufacturing processes. These checks ensure the custom aluminum parts feature the highest strength aluminum alloys and have impressive corrosion resistance.
These measures are why we are so confident in our products- aluminum machining parts and continue to top the leading list of companies to buy aluminum alloy parts from on the market.
Global Customer Base
We have established an outstanding logistics and supply arrangement, allowing our team to process and ship bulk orders for CNC aluminum machining parts to all global regions. The production lead time depends on the order quantity, and we guarantee safe delivery on or before the agreed date.
We are committed to ensuring only the best aluminum machined parts are found on the market, increasing customer confidence. We also aim to create a thriving market for you as a wholesale distributor of custom aluminum parts that are corrosion resistant and made with the latest innovative CNC machines.
Why Aluminum Machining Parts Remain the Best Option on the Market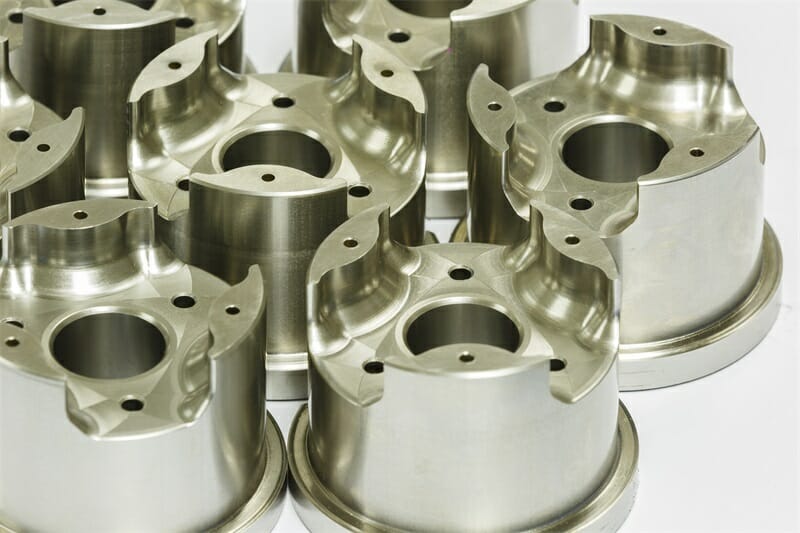 Consumers in every market always look for the best products they can use to meet their needs. These metal parts made from aluminum alloys are highly accurate, making them suitable for a wide range of projects. The aluminum alloy parts are also durable, giving investors more value.
Also, aluminum machined parts are readily available on the market, ensuring that users can continue their projects without delays caused by unavailable metal parts. The feedback from the market is credible and points out that in the future, the demand for these metal parts with excellent corrosion resistance will rise to an impressive level.
Custom aluminum parts are the answer to diverse consumer needs on the market. Also, the precision aluminum metal parts are excellent for aluminum extrusion applications, which many industries have started adopting to meet the growing demand from their target market. In addition to that, using CNC aluminum parts is flexible since they can be customized. Therefore, it is possible to order specially designed parts for emerging technologies in any part of the world.
When done correctly, the aluminum fabrication process yields excellent results, and the return on investment is also impressive. This is why we encourage wholesale distributors to only buy from reputable companies like ours for the best market experience.
Product Description – Custom Precision CNC Machining Metal Parts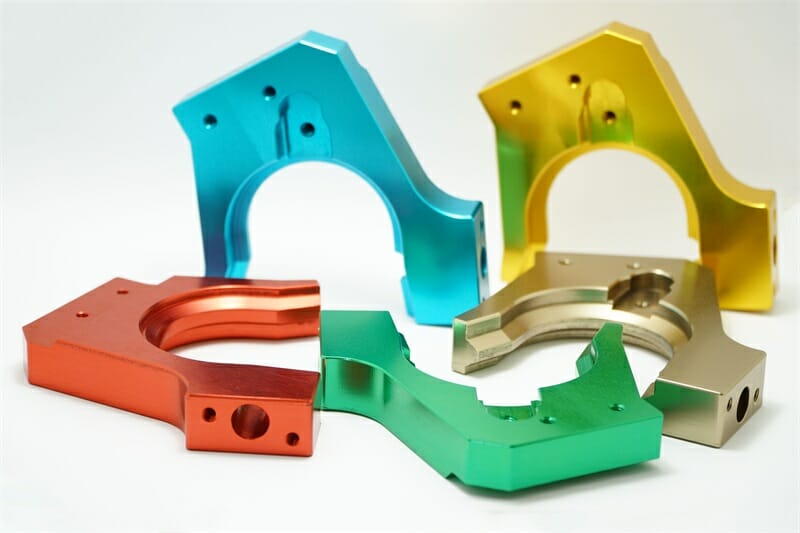 The consistent demand for these CNC machining parts made of aluminum alloys is an indication the end users have tried other options but returned to aluminum alloys. These products are most suitable for use in different industries.
Here are some of the top reasons why aluminum alloys remain the best options on the market:
Excellent Corrosion Resistance
Aluminum alloys are best for making aluminum parts used in different industries because they show no vulnerabilities like wear and tear due to corrosion. These corrosion resistant parts last for many years, costing the end users less and increasing the overall value of their investment. Also, they fill the gap in a market where several poor corrosion resistance products may exist. This makes it easy for anyone to request only aluminum parts when they need to make a purchase from the market.
Excellent Strength to Weight Ratio
Using these aluminum parts is so easy because of their accurate strength to weight ratio. This means selecting the best CNC aluminum machining parts for any project or repair is relatively easy because the labels indicate the ratio of strength to weight. Therefore, they are fast-selling products since the end users can quickly select and decide on which aluminum parts they need for their project.
Outstanding Thermal Properties
The aluminum parts from CNC machining can withstand an impressive level of thermal stress. This makes them the best choice for different projects. Their thermal capacity is also another reason why these products are always in demand in several industries across the world.
Electrical Conductivity
The electrical conductivity rating of the machining aluminum parts makes them suitable for making different products on the market. These are products with consistent demand, like the led housing, brackets, and parts used in airplanes and automobiles, among several products used in other manufacturing processes.
Impressive Accuracy
Another reason why many manufacturers in several industries demand CNC aluminum parts is their accurate dimensions. These are reliable parts that fit perfectly and work efficiently when used in different projects. On average, the minimum accuracy range for these CNC aluminum machining parts reaches 0.005. Our company uses the latest CNC machine tools for the best results.
Pre-testing Advantage
To avoid unnecessary delays and errors, it is possible to do crucial pre-tests on each product. This is how the customer can be sure their ordered aluminum parts will be perfect for the project. The initial tests may include making samples of the products to be ordered and doing a test assembly. This will confirm the parts are most suitable for the manufacturing project.
When all parties involved confirm the parts will work flawlessly, they can proceed with the bulk order and production. The advantage is that you are certain the aluminum metal parts you have ordered will work perfectly when used for the project.
We maintain our high standards, as a reputable company, by ensuring the highest aluminum grade is used for all CNC milling services. Also, the good mechanical properties and cutting tools we use help ensure the parts are suitable to deliver complex projects like medical device components, aerospace applications, or rock climbing equipment that are heat treatable.
Order Custom Precision Machining Metal Parts Today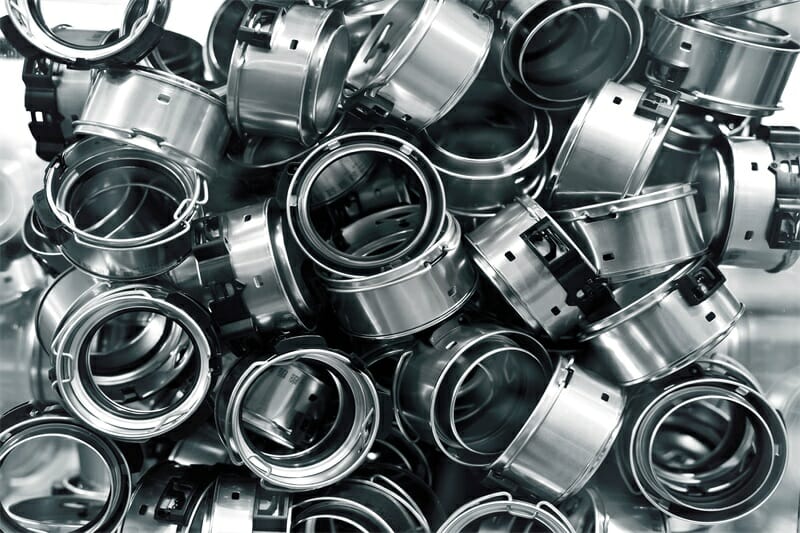 Send us your customer contact form to start your order today. We have a reliable team waiting to help process your order and ship out goods without delays.