AIKEHAN is a wholesale Aluminum Die Casting parts manufacturer that specializes in custom-made ADC12 A380 die casting RV spare parts for cars. They offer high-quality and durable aluminum parts that are manufactured using high pressure die casting technology, ensuring precision and consistency in every part. The products can be ordered online and are designed to meet the specific requirements of clients, making them suitable for a wide range of applications in the automotive industry.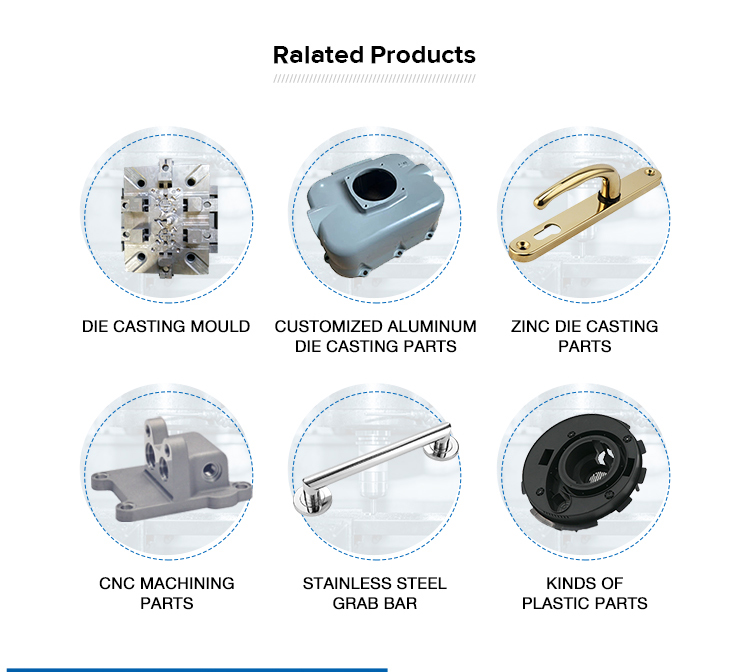 NINGBO AIKEHAN METAL PRODUCT CO.,LTD
1. Since 2007
2. Specialized in producing customized die csating tooling,aluminum/zinc die casting parts,CNC machining parts,plastic parts.
3. Our production process is subject to continuous control and documentation of quality management from the receipt of the raw material to the final product.
4. One stop service
5. Ningbo AIKEHAN had 6 dei csating machines from 180-1250Ton
6. 12 sets CNC machining centers
7. 25sets CNC lathes,automatic drilling machines
8. What's more important,The CMM,spectrometer,rough meter,measuring projector,tensile test machine,air gauge are all available in house as quality inspection facility.