You've probably heard the statistic that 90% of startups will fail within the first five years. You have undoubtedly also heard about the big manufacturing startups that have changed the world, like SpaceX, Bitmain Technologies, and Lightyear. What do these startups – among the 10% that eventually make it – do differently?
The answer is quite simple. Such startups understand the importance of staying up-to-date on trends. These trends include using 5-axis CNC machining, aluminum die casting, collaborative robots, smart manufacturing, big data, predictive maintenance, and agile manufacturing, among others.
Successful startups also understand that success results from knowing the industry and the ability to adapt to a constantly changing world.
This article focuses on the ten leading manufacturing trends you need to know to increase your startup's chances of success even when the odds are stacked against you.
Behind the Trends
Before we look at the specific trends shaping the manufacturing space today, let's briefly look at the environment under which these trends are taking place.
An article published by the multinational professional services network, Deloitte, states, "The changing economics of production and distribution, along with shifts in consumer demand and the emergence of 'smart' products, are pushing manufacturers to explore radically new ways of creating and capturing value."
The Deloitte article also suggests that "Manufacturing is no longer simply about making physical products." Adding, "As technology continues to advance exponentially, barriers to entry, commercialization, and learning are eroding."
According to Deloitte, it is within this environment that startups can access novel tools. Such tools help these companies operate at a smaller scale, challenging once-dominant entities.
Now, let's look at the trends your startup should know to succeed in today's manufacturing environment.
1 The Industrial Internet of Things

Today's manufacturing environment is facilitated by integration. This integration is made possible by the Industrial Internet of Things (IIoT).
The global management consulting firm, McKinsey & Company, says that IIoT "allows companies to integrate devices, sensors, and machines used for manufacturing processes and enable a common platform for gathering and analyzing data these sensors and devices record."
The ability to integrate the manufacturing process allows manufacturing firms to access data related to the machine's condition. An integrated system makes it possible to ensure that all related production aspects are updated when machine settings are changed.
The main advantage that IIoT brings into the manufacturing environment is that it dismantles silos. The idea of silos denotes the lack of willingness or inability to share information between different divisions.
Therefore, IIoT could facilitate a smooth flow of information and decision-making. This could enable the company to reduce costs, streamline operations, and create a safe working environment.
2 Smart Manufacturing
The adoption of technologies like IIoT has resulted in a concept known as smart manufacturing. The business intelligence provider MarketResearch.com suggests that "Smart manufacturing is a powerful disruptive force with the potential to restructure the current competitive landscape and produce a new set of market leaders."
MarketResearch.com defines smart manufacturing as a mixture of technologies and solutions implemented in a manufacturing system. These technologies help optimize the whole manufacturing process, increasing the overall profits.
MarketResearch.com identifies some elements related to smart manufacturing:
Artificial intelligence

Blockchain in manufacturing

Industrial Internet of Things

Robotics

Condition monitoring

Cyber security
One of the main drivers of smart manufacturing has been the rollout of fifth-generation networks (5G). 5G allows companies to introduce novel technologies like edge computing. Edge computing is a computing model that stores and computes data closer to the source.
3 Big Data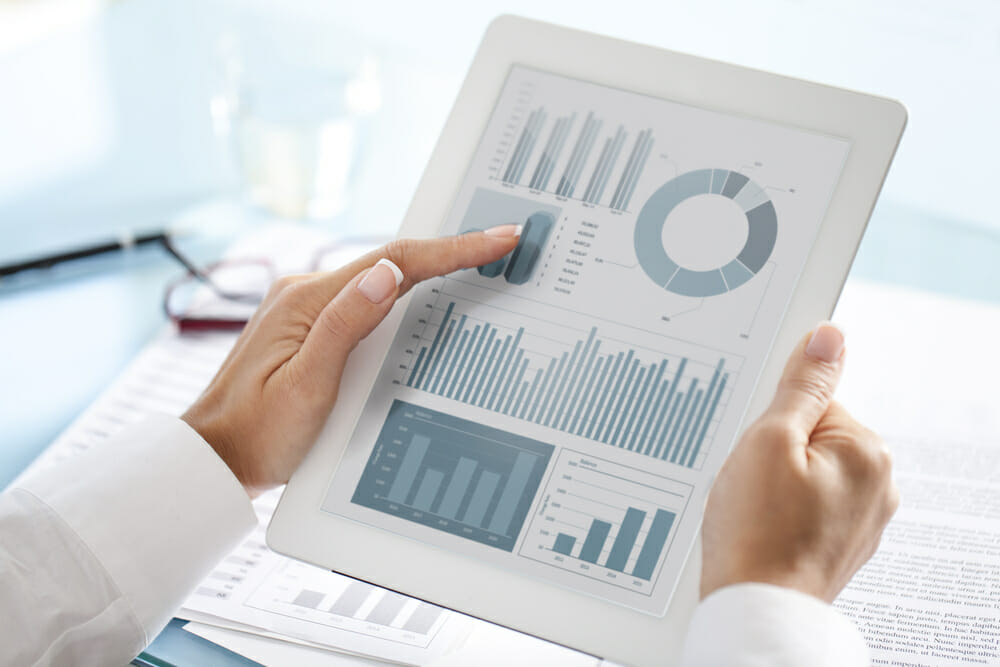 Central to both IIoT and smart manufacturing is the idea of big data. The market research reports provider, Fortune Business Insights, suggests that big data could help manufacturing companies "analyze risk patterns, maintain workflows, improve the quality of the process, [and] production," among others.
But what is big data? It represents all forms of data collected by an organization. This data can be structured, semi-structured, or unstructured. Often such information arrives at a high velocity, becoming monumental within a short period.  
The American multinational technology corporation International Business Machines (IBM) says, "Big data presents many promising and differentiating opportunities and challenges for industrial manufacturers."
IBM adds that "Industrial manufacturers are poised to use big data technologies to capitalize on … many … sources of data to optimize manufacturing and field operations and, in some cases, address key business needs by integrating the data from and into the products themselves."
4 Collaborative Robots
The technologies mentioned above and the data they facilitate have resulted in the growing use of collaborative robots in manufacturing.   
Writing for Forbes.com, Naveen Joshi notes that "One of the most extensively used types of automation machines is the collaborative robot." The same writer adds that these robots are helping manufacturers "achieve greater productivity, higher throughput, and greater revenue gains."
Joshi identifies some of the tasks done by collaborative robots in manufacturing:
Picking, packing, and palletizing

Welding

Assembling items

Handling materials

Inspecting products for quality
5 The 5-axis CNC Machining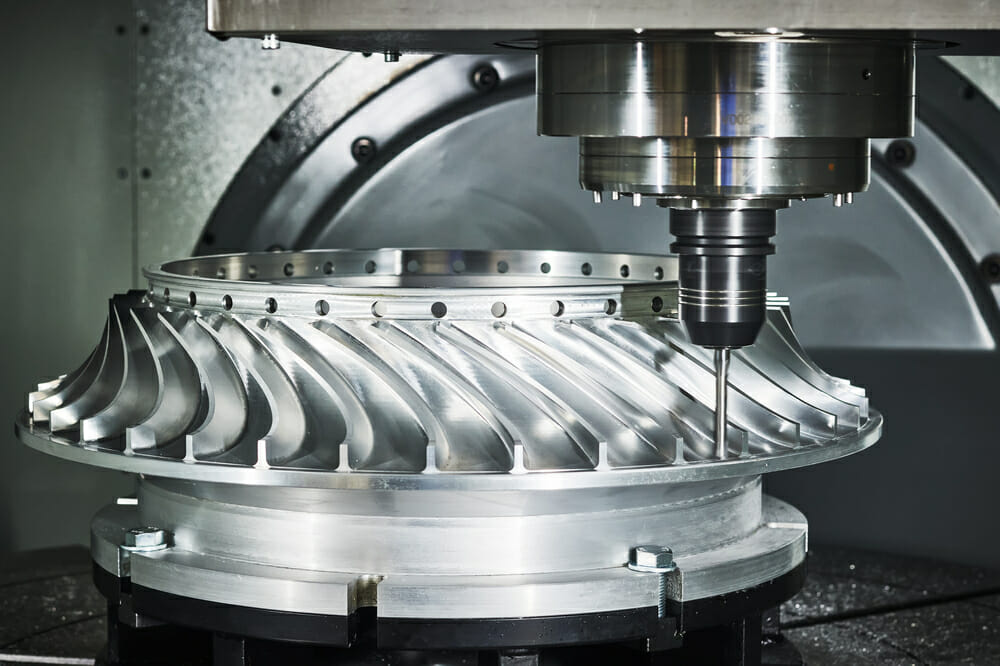 Successful manufacturing startups understand the importance of eliminating as many steps as possible to ensure that the process moves smoothly and faster. Many companies eliminate the need to constantly reposition the workpiece between operations. They use 5-axis CNC machining to achieve this.
Because 5-axis CNC machining allows an operator to move a tool or part in five different axes simultaneously, it presents several advantages. The ability to move either the piece or tool in five different axes makes it possible to work on complicated projects. The work is set up only once, saving time and costs.
6 Predictive Maintenance
A manufacturing business unable to keep its machines well-oiled and operating at their best will often find itself unable to meet the needs of its customers, which results in a loss of revenue.
The business applications consulting firm, Hitachi Solutions, says that "98% of organizations report that a single hour of downtime costs them over $100,000."
This is why many manufacturers who want to avoid these losses resort to predictive maintenance. According to Hitachi Solutions, predictive maintenance is made possible by allowing companies to collect data to "monitor equipment performance using any number of performance metrics."
Hitachi Solutions adds, "This insight provides manufacturers with a better understanding of how systems work and when they will fail, enabling them to administer predictive maintenance and save valuable time, money, and resources in the process."
7 Personalization and customization
A study published by the Procedia Manufacturing journal concludes, "Despite global competition, personalization is a differentiation strategy applied by manufacturers to remain distinctive."
Aviva Freudmann writes for the New York Times. She says whether you are a startup or an established brand, offering personalized products can help you extend your product lines and increase sales. Personalized products are made specifically for the individual.    
The Deloitte article referred to earlier in this piece notes that even though personalization and customization (made for a specific niche) used to be a preserve of the wealthy, this is no longer the case.
Deloitte adds, "Digital technologies, especially the Internet, have made personalization and customization available to a wide range of consumers, making it more cost-effective to satisfy demand."
8 Agile Manufacturing
If there is anything that Covid-19 has taught us, it's the fact that the future is not always predictable. In such an environment, agile businesses can withstand whatever storm they find themselves in the middle of. Such companies are those that are agile.
An agile company quickly adapts to changes or even reinvent itself if the situation demands it. McKinsey suggests that agile organizations differ from traditional organizations. Agile organizations "instill a common purpose and use new data to give decision rights to the teams closest to the information."
The provider of customer relationship management services, Salesforce, proposes that "Future-Ready manufacturers remain agile when faced with sudden changes in demand." Adding, "Eighty-four percent of Future-Ready manufacturers say they can react rapidly to market changes."
9 Direct Consumer Engagement
Amit Samsukha, an eCommerce expert and IT consultant, writes for Forbes.com. He suggests that companies that want to shake off the adverse effects of the Covid-19 pandemic will need to find new ways of selling more. One way of doing this is through the direct-to-consumer (D2C) model.
The D2C model involves eliminating the intermediary and sending the firm's products directly to the consumer.
Samsukha says that manufacturing companies adopting this model often find themselves able to manage the entire customer journey and enhance their brand reputation, provide a consistent experience to all customers, improve loyalty, and increase profits.
10 Green Manufacturing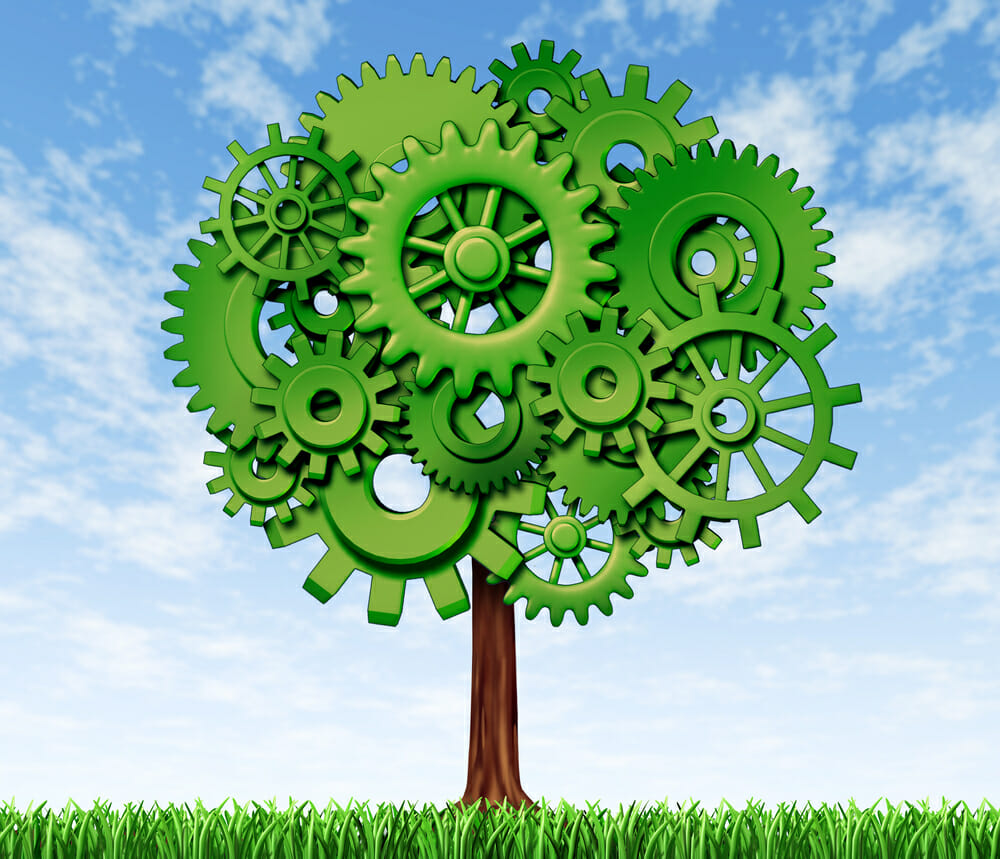 The idea that the manufacturing processes the world has used since the beginning of the Industrial Revolution have been bad for the environment is no longer news. Thus, forward-looking manufacturers are looking for sustainable ways of producing goods through the concept of green manufacturing.
According to the United States Environmental Protection Agency (EPA), "A large and growing number of manufacturers are realizing substantial financial and environmental benefits from sustainable business practices."
The EPA defines sustainable manufacturing as manufacturing "products through economically-sound processes that minimize negative environmental impacts while conserving energy and natural resources." It adds that green manufacturing can improve "employee, community and product safety."